---
Music and movement classes in our community
With more than 35 years of experience as the leader in musical learning, Kindermusik International understands music's unique ability to impact children (and families!) in profound ways. Across private studios, public schools, and childcare centers in over 70 countries, children, parents, and teachers enjoy participating in Kindermusik's fun, developmentally specific, and research-based music and movement classes. Parents also appreciate how enrollment in Kindermusik includes home materials, including their favorite songs, stories, and learning activities from class, so families can "play" Kindermusik wherever they go.
As a trained and licensed local Kindermusik educator for the past 26 years, and having been awarded the distinction of being a MAESTRO EDUCATOR for over 18 years, I love bringing the world of Kindermusik to our community. Each week in my Kindermusik studio, I lead music classes for families filled with singing, dancing, laughing, instrument playing, and storytelling—all backed by Kindermusik International's team of early childhood music experts and the latest research on how children learn best. In addition, I partner with parents to support their role as a child's first and best teacher by providing tools, tips, and resources to understand how (and why!) to use music and movement throughout the week.
From Kindermusik's early childhood music classes around the world to the loving local community of families at my studio, together we put a song in the hearts of children--thus my studio name is "Songs of Joy with Kindermusik"!!
Come experience for yourself why more than 2 million families in over 70 countries love Kindermusik. Try a free class in my studio!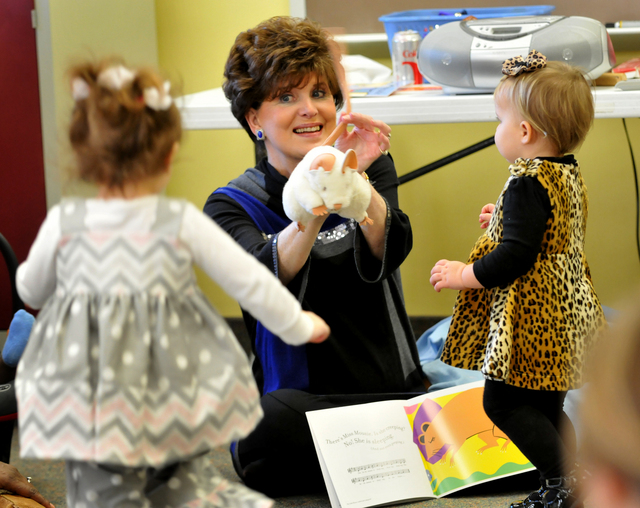 I am a native of Columbia, Ms. I am a graduate of Florida State University and have done my graduate work at Florida State and Meredith College in Raleigh, NC. It has been my privilege to teach Kindermusik since 1990. For over 15 of those years it has been an honor to be one of KINDERMUSIK's MAESTRO eduators. Currently, I am director of The Snyder Music Academy and church pianist at Snyder Memorial Baptist Church in Fayetteville, NC. The Academy averages 500 students per semester, offering Kindermusik, private and group lesson in most all instruments. We are the largest Kindermusik program in our area. I also have an independent Kindermusik program hosted by Hayes Barton Baptist Church in Raleigh, NC which will began in the Fall of 2016. Kindermusik is not a job---it is my joy! What a privilege to have been able to touch the lives of thousands of children and their parents over the last 26 years.